The major challenges for cities concerning waste management
Current waste collection methods contribute to a 50% higher level of CO2 emissions
Pick-ups that are too early or too late result in a 70% higher annual collection cost
Municipal solid waste is growing at double the rate of urbanization, showing the urgency for smart waste solutions to manage citizens' needs
Current systems often can't integrate with new IoT technologies, limiting sustainable projects
Innovative and valuable solutions to propel your city towards a sustainable future
Fewer collections = fewer trucks on the streets, helping cities to meet CO2 reduction targets
Elimination of overflowing bins which reduces citizen complaints and avoids contamination
Efficient logistics that support recycling initiatives and the expansion of bin infrastructure
Efficient utilization of fleet and labor resources can help cities realize cost savings of up to 70%
WasteHero's modern solution positions your city to be prepared for the tech-driven future of sustainability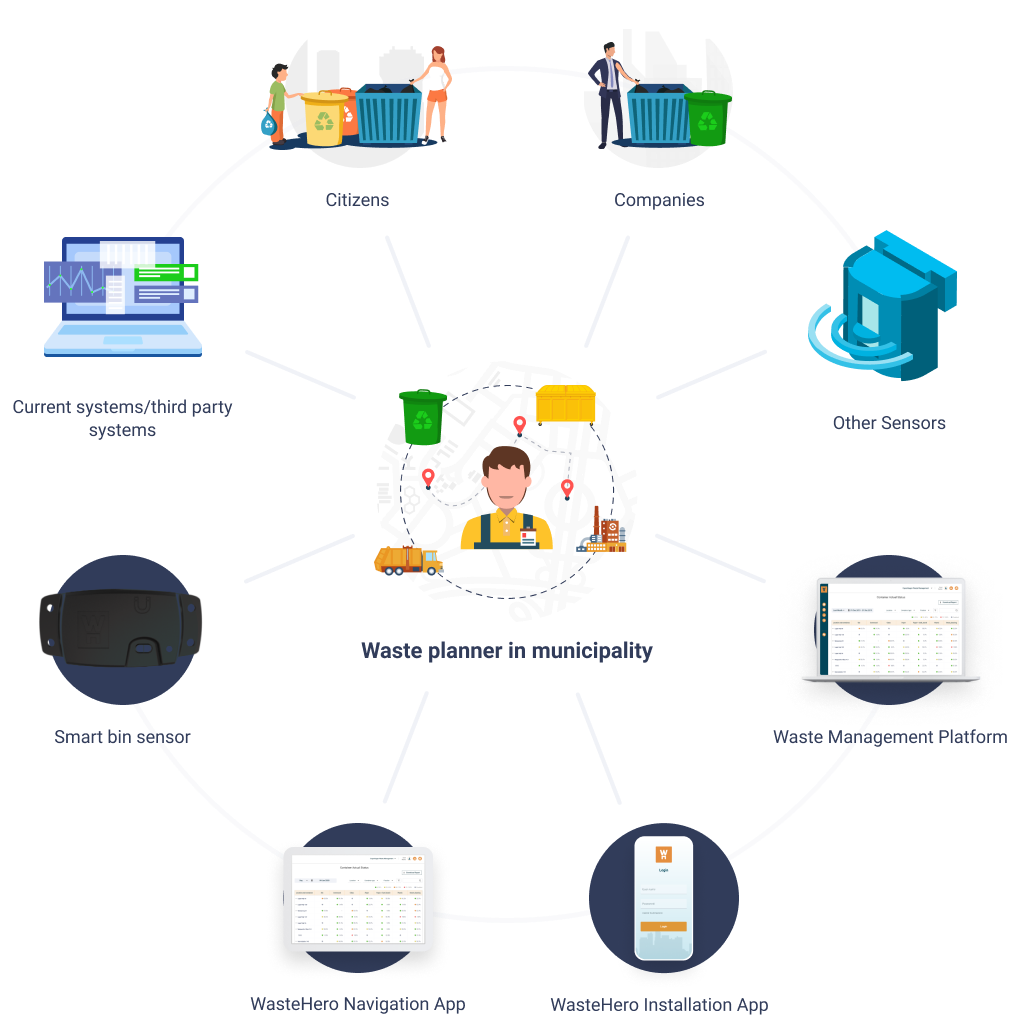 Open API approach
For optimal results we recommend using our comprehensive solution. However, we don't want to limit cities fostering sustainability. Therefore, our products can also be used separately thanks to our open API approach. Talk with a WasteHero expert today to find the most suitable solution for your city.
Embrace the future of smart city solutions with WasteHero
Annual global spending on smart city solutions is forecasted to exceed 1 trillion USD in 2024
The number of installed IoT smart waste sensors is growing at a CAGR of 30.8% worldwide
The City of Herning is reaping the rewards of implementing WasteHero's solution
The City of Herning has used the WasteHero solution to enable dynamic pick-ups of glass containers since 2018. They significantly reduced the number of emptyings and completely eliminated overflowing containers.
Get in touch with us today
Get to know our waste management solution better and contact one of WasteHero experts.